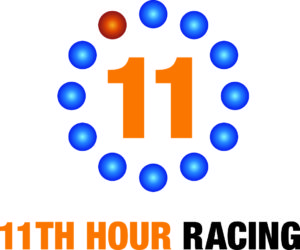 For Immediate Release: 20 October 2016
The Community Boating Center, Inc. (CBC), in New Bedford, Massachusetts, announced today that 11th Hour Racing has awarded a grant of $20,000 to support CBC's Ocean Stewardship program. The new program is an expansion of CBC's year-round Sailing into Knowledge STEAM (Science, Technology, Engineering, Arts, and Math) programming. The grant allows CBC educators to work with New Bedford Public School students at Sea Lab throughout the school year and to improve their instructor training program that draws teenagers from the community, through boating programs, and develops them into ocean stewards and leaders.
CBC Executive Director Andy Herlihy says, "the vision of our Ocean Stewardship program is to create a system of change to promote ocean health starting with the youth of our community. The 11th Hour Racing grant will help us engage the community and drive long term change for the health of the ocean."
The ocean stewardship lessons taught by CBC are focused on local ocean health issues like marine debris, and personal behaviors such as recycling or littering. Less litter means more fish and healthier fish. The lessons teach our profound stake in a healthy ocean that is free of trash and marine debris and relate to larger ocean literacy ideas such as humans and the ocean are inextricable interconnected.
About the Community Boating Center, Inc
In 1998, Community Boating Center incorporated as a 501(c)(3) public charity dedicated to enriching the lives of area youth by exposing them to a new and challenging environment built upon a foundation of trust and respect. The Community Boating Center staff, acting as role models, provide friendship and mentorship, teach responsibility and team work and demonstrate commitment and compassion with all Community Boating Center students. Safety, Fun and Education are the cornerstones of Community Boating Center programs. For many of these children, Community Boating Center's on-the-water program is their first exposure to the marine environment right in their own backyard.
About 11th Hour Racing
11th Hour Racing is a program of The Schmidt Family Foundation. Through the platform of sailing, 11th Hour Racing aims to increase our understanding of the oceans, find innovative solutions to the challenges that impact marine resources, and promote stewardship of the seas. 11th Hour Racing has three main areas of engagement: grants, sponsorships, and ambassadors. For more information about 11th Hour Racing please visit: www.11thhourracing.org.