One-Day Course - $90.00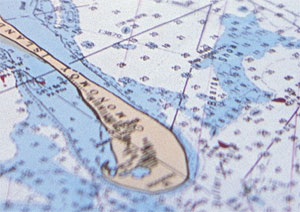 Massachusetts law requires the operator of any registered boat ages 12-15 to carry a MA Safe Boating Certificate. This course is recognized by the US Coast Guard and approved by NASBLA.
This classroom based one-day course runs from 9 am – 5 p.m. and is offered on certain Saturdays from April through October. Our courses are so popular because our staff is enthusiastic and knowledgeable, keeping you engaged by using props and multi-media, instead of solely reciting from the textbook like many of our competitors.
We cover such topics as rules of the road, navigation aids, weather, required safety equipment you need to have on board, non-required safety equipment you should have on board, introduction to charts and piloting, anchoring, personal watercraft safety, and many more state specific rules and regulations.
We provide you with all the books and worksheets. Take the 60 question, multiple choice test on site and upon passing, receive your diploma to send into the State.