Community Boating Center, Inc to host large youth 420 Class Regatta at Fort Taber
The Buzzards Bay 420 Championship will be run out of Fort Taber August 4-6, 2017. The event is expected to attract nearly 200 teams to enjoy the legendary fresh breeze of Buzzards Bay. CBC is proud to cooperate with New Bedford Parks and Recreation and the same race committee and organizational team that have run the 420 class at the Buzzards Bay Regatta for many years.
The shore base at Fort Taber is very close to the race course, and just a few miles from the wonders of downtown New Bedford, the city that lit the world. Parents and sailors will enjoy the racing, but don't miss the New Bedford Whaling National Historic Park, fresh seafood, remarkable antique stores and perhaps the symphony orchestra.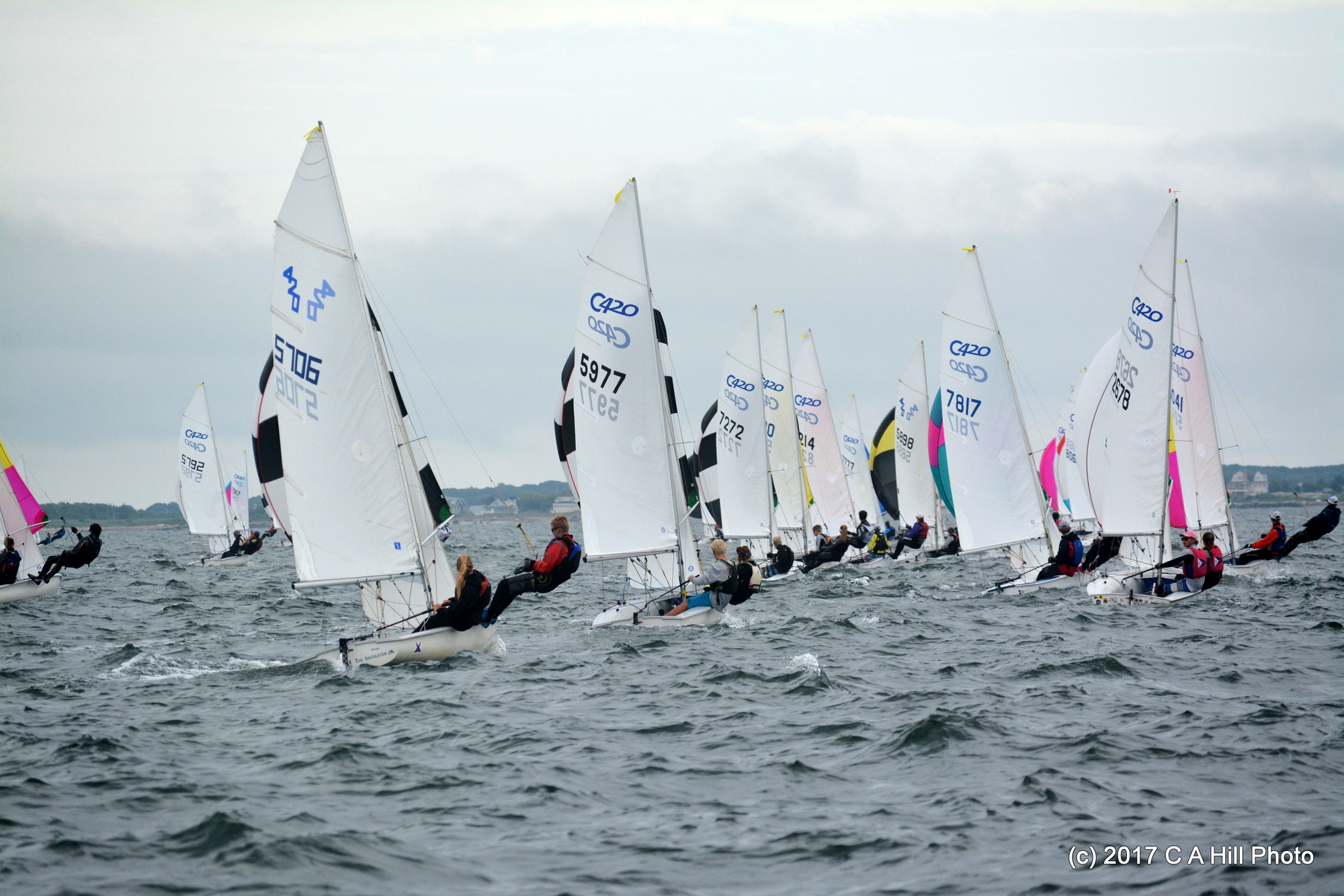 Buzzards Bay 420 Championship sailing venue
Buzzards Bay 420 Championship sailing venue