Andy Herlihy
Executive Director
Herlihy's lifelong love of sailing was fostered as a child, when he sailed with his family around Buzzards Bay and the Cape and Islands, and he continues to sail with his wife Liz and two children on their sloop Mi Girl. He sailed at Georgetown University, where he graduated in 1998 with a degree in Economics. Andy intends to impart the life lessons that he has learned on the water as a crew member and at the helm to the 500 children who experience CBC's programs each year. "Boating is the perfect tool for teaching. When a child steps on a boat for the first time they are forced to rely on their instructors and fellow sailors as they are in an environment so far out of their comfort zones. This helps us to quickly break down barriers and to form special bonds with each child"

Email Andy Herlihy
Richard Feeny
Education Director
Richard loves racing classic wooden boats, long distance ocean racing and cruising, V-15 racing, and once lived in Maui where he learned to ride a sailboard on the North Shore waves.
Christina Rebello
Development Director
Christina hails from Maine where she grew up hiking, skiing and snowmobiling. She enjoyed the coastal areas of Maine with her family but never truly appreciated the water until she met her husband, Adam, 15 years ago while he was sailing with his college team. Together, they moved to Dartmouth 8 years ago. She and Adam, along with their oldest daughter are currently fixing up a J24.

Previously, Christina was the Development and Communications Coordinator of Global Learning Charter Public School. Her background is in development, event planning and graphic arts. Christina enjoys painting, furniture restoration, graphic editing.
Greg Pimentel
Program Director
Greg first joined CBC as a Sea Lab student in 1998. He returned each Summer, learning and having fun. He has been an employee of CBC since 2006. He had been the Head Instructor for five years and is now the Program Director. Greg loves seeing kids progress and being able to enjoy life.





My favorite thing to do in my free time: Relax, Fish, Longboard

My favorite memory of sailing: Cruising on the Sail Cycle

My favorite book: The Electric Kool-Aid Acid Test
Andy Chin
Director of Training
Andrew first stepped into an Opti 25 years ago, and hasn't stopped sailing since. Previously, Andy was the Head Instructor at Beverly Yacht Club, and a Sales Executive for LaserPerformance. He enjoys sailing his Laser and Vanguard 15 around Buzzards Bay, racing on Shields, J24s, J80s and virtually anything to do with team racing.

My favorite memory sailing: Sailing down the pacific, from Seattle to San Diego

The job I'd like to have when I grow up: Working on research in Computational Biology and Quantitative Genetics

My favorite game: Playing Ice Hockey
Taber Russell-Pelsue
Donations and Operations Manager
Taber began sailing at age 11 at CBC. He wanted to spend more time on the water and CBC became his second home. Taber still loves working here and maintaining our fleet and facilities to allow CBC to continue its mission.





My favorite TV show: M*A*S*H

My favorite book: The Ascent of Man

My favorite memory sailing: Sailing with friends in Highschool
Noella Lopes
Summer Camp Coordinator
Noella is a 22 year old student currently attending Bristol Community College with aspirations of becoming a nurse. In her spare time, she reads avidly and has recently taken up cross stitching. She's been at CBC since summer 2016 and loves every second of it!

My favorite part about sailing: Feeling the breeze

The job I'd like to have when I grow up Pediatric Nurse Practitioner

My favorite movie The Empire Strikes Back
Luke Hubert
Senior Instructor
Luke Hubert first began instructing at CBC back in 2006. He is now the associate head coach of the UMass Dartmouth women's sailing team. When he is not coaching Luke enjoys racing and cruising big boats.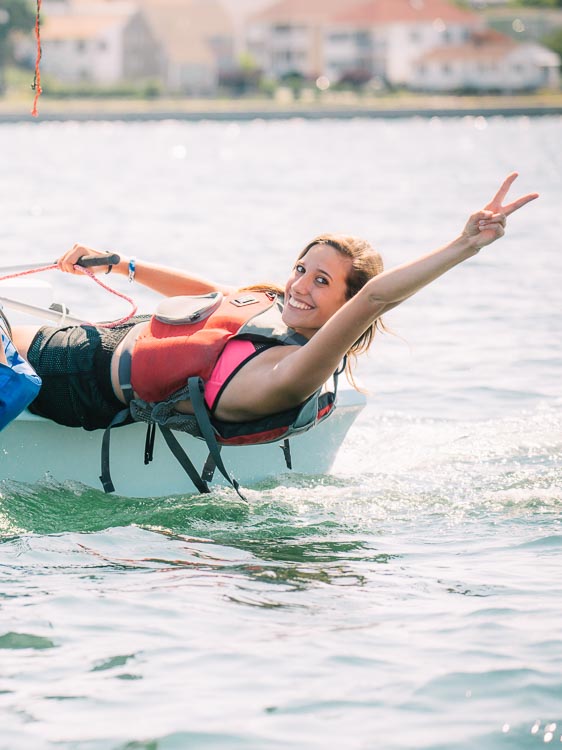 Mariah Demoranville
Senior Instructor
Mariah has been sailing at CBC for the past 13 years and she is now a proud Level 1 Sailing Instructor! She attends BCC and is planning to attend RIC in the future to pursue music.

My favorite Quote: "We cannot direct the wind, but we can adjust the sails"

If I could go anywhere in the world, I'd go to: The Eiffel Tower.

My favorite thing to do in my free time: Sing
Erik Reuther
Senior Instructor
Erik has been sailing since he was 4 years old. He has been a Level 1 instructor at CBC for 5 years. He currently attends BCC and has future ambitions of the Coast Guard.

My favorite place to go: Acadia National Park

If I could go anywhere in the world, I'd go to: Australia

My favorite athlete/sports personality: Gronk!
Monica Branco
Senior Instructor
Monica grew up around boats, sailing with her family. She started sailing at Cbc when she was 8 years old and never left. She has been teaching at Cbc for 4-5 years now. Monica is currently studying at the university of Limerick, Ireland. She attends UMASS Boston, in hopes to persue a career in forensic psychology!

My favorite word: Serendipity

My favorite athlete: Rob Gronkowski

My favorite book: The Kite Runner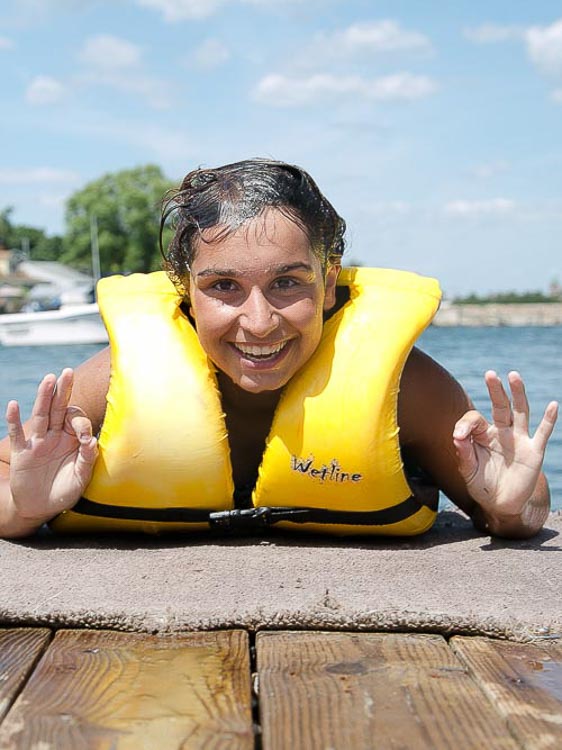 Sabrina
Instructor Apprentice
Sabrina enjoys listening to music, sailing, and long-boarding. She have been sailing for 3 years now and loves every minute of it.

My favorite part about sailing: Being able to be outside and on the water

The job I'd like to have when I grow up i would like to be a web designer

My favorite food: pizza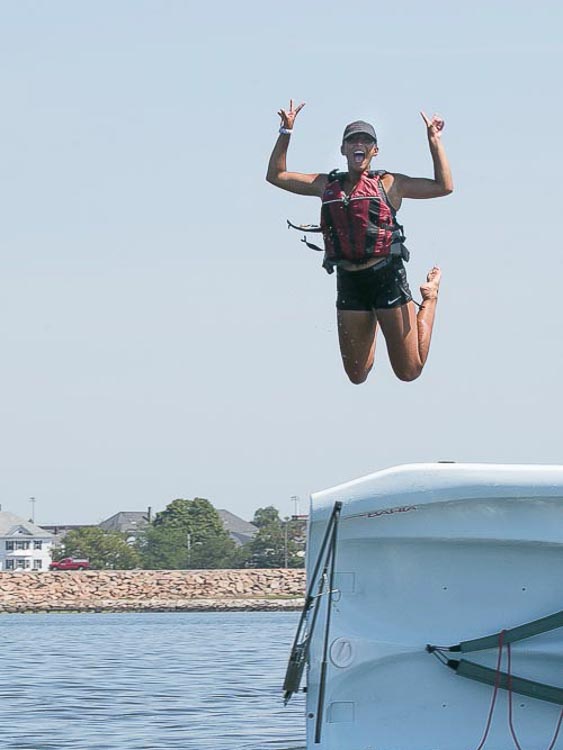 Breann
Instructor Apprentice
The person I admire most: A person who strives to better themselves and knows they aren't perfect

My favorite food:Tacos

My favorite part about sailing: The adrenaline and the passion i have for it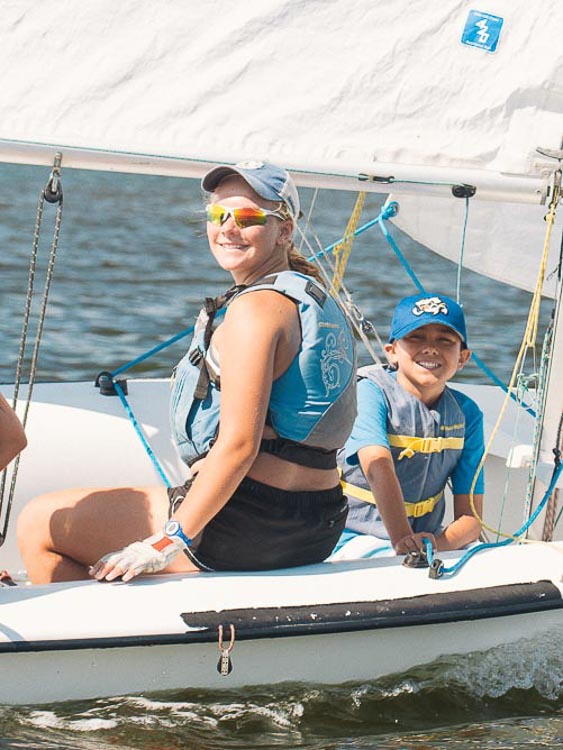 Hanna
Instructor Apprentice
Hanna is a junior in high school who has been teaching at the CBC since she was 14. She enjoys Math & Science, singing, reading dogs, swimming, softball, and sailing. Someday Hanna hopes to be an engineer or a doctor.

My favorite memory sailing: Spotting a sea turtle off CBC

My favorite word: Barnacle

My favorite athlete/sports personality: Lindsay Vonn
Nathan
Instructor Apprentice
Nathan was born in Long Island, New York and grew up in Weakly Heights until he was 10. Nathan attended CBC in 2010 and has come back every year. Nathan is the captain of his High School track team and can't wait for summer.

My favorite book: Thirteen Reasons Why

My favorite movie: Mad Max: Fury Road

The job I'd like to have when I grow up: Lawyer
Adilson
Instructor Apprentice
Adilson is a junior in high school. He loves being very active! His favorite sports are Soccer, Basketball, Volleyball, and Football.

If I could go anywhere in the world, I'd go to: Dubai

My favorite place to go: Champions Indoor Soccer

My favorite memory sailing: Making new friends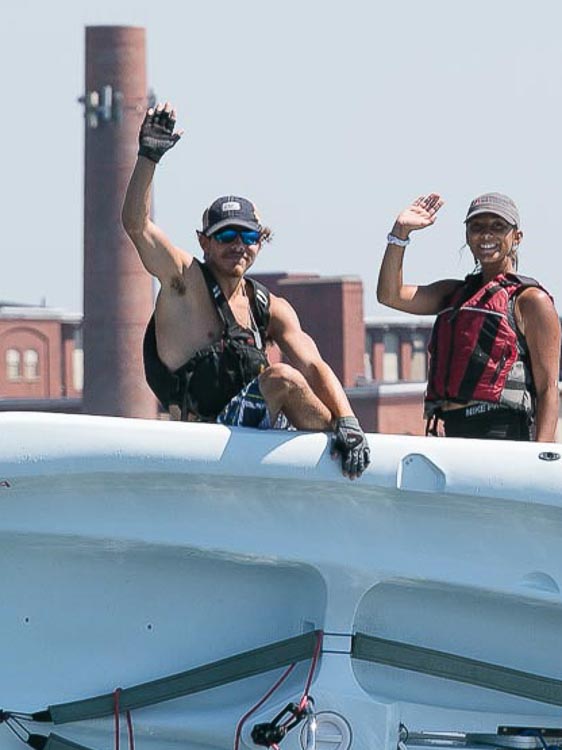 Justin
Instructor Apprentice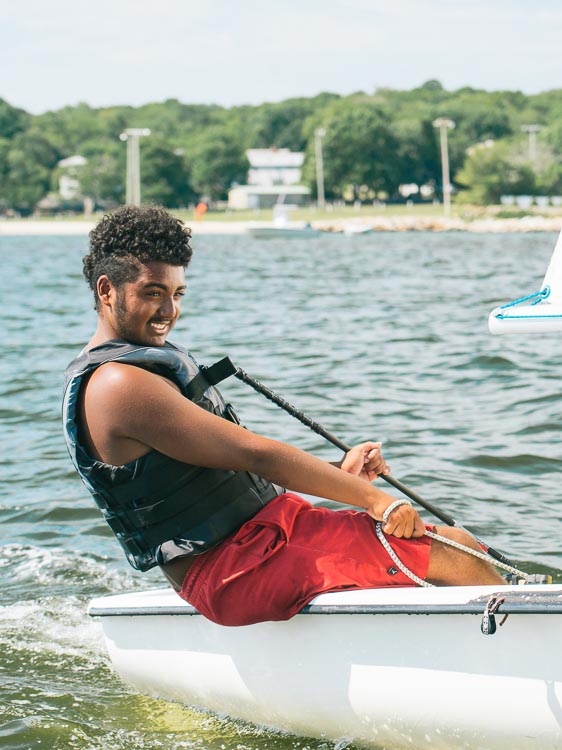 Jez
Instructor Apprentice
Jez loves the water, swimming, and sailing.

My favorite part about sailingThe rush of the wind in your sails

My favorite movie: Guardians of the galaxy

My greatest wish/hope: That I can make my mom and dad proud one day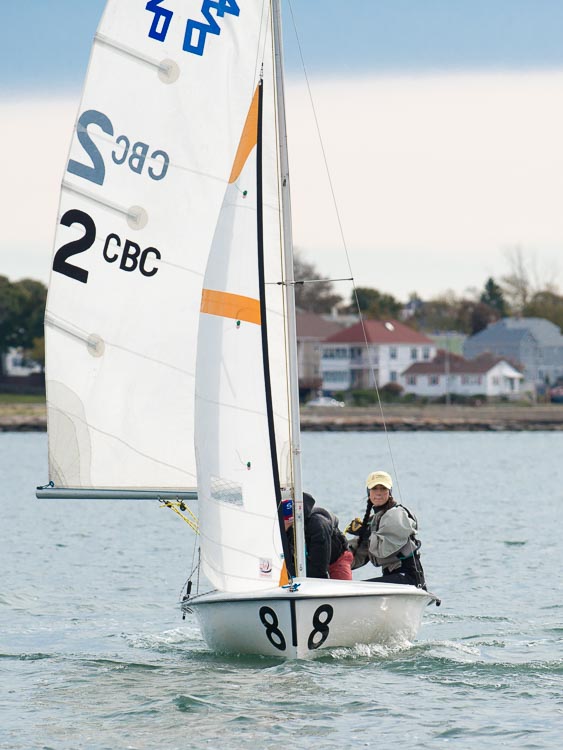 Serena
Instructor Apprentice
Serena has been sailing for 5 years, and currently sails for the Dartmouth High School Team.

My favorite food: Kale Soup

If I could go anywhere in the world, I'd go to: Greece

My favorite TV show: Teen Wolf
Jordan
Instructor Apprentice
Tanner
Instructor Apprentice
Tanner is a sophomore at Tabor Academy. He sails during the summer and on the Tabor sailing team.

My favorite part about sailing: Racing and being able to work on my technique

If I could go anywhere in the world, I'd go to: To Barcelona, Spain

The job I'd like to have when I grow up: Veterinarian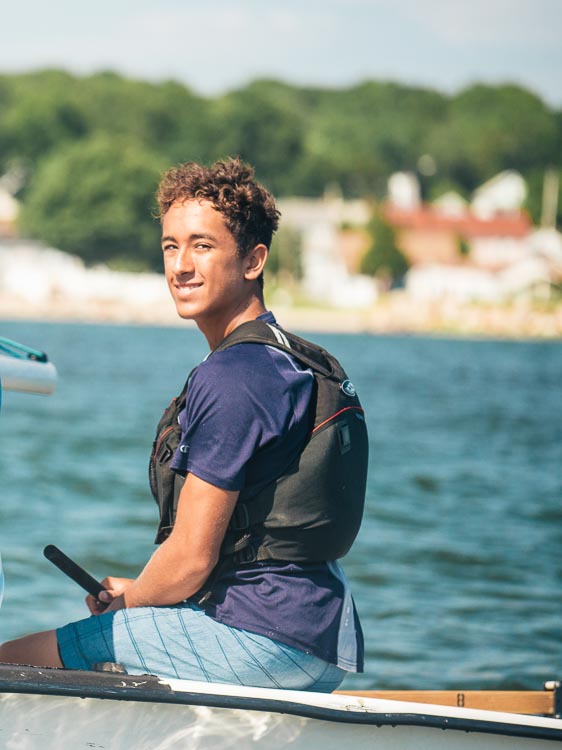 Tyler
Instructor Apprentice
Isaiah
Instructor Apprentice
Jack
Instructor Apprentice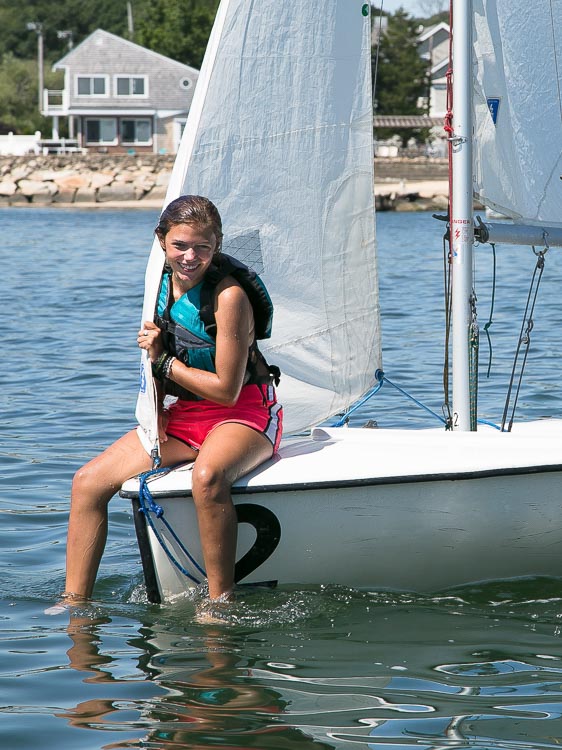 Lea
Junior Instructor
Lea has been with CBC for 10 years now. She loves sailing and being with all of the CBC staff in the summer.

The job I'd like to have when I grow up: Chef

My favorite part about sailing: Racing

My favorite movie The Breakfast Club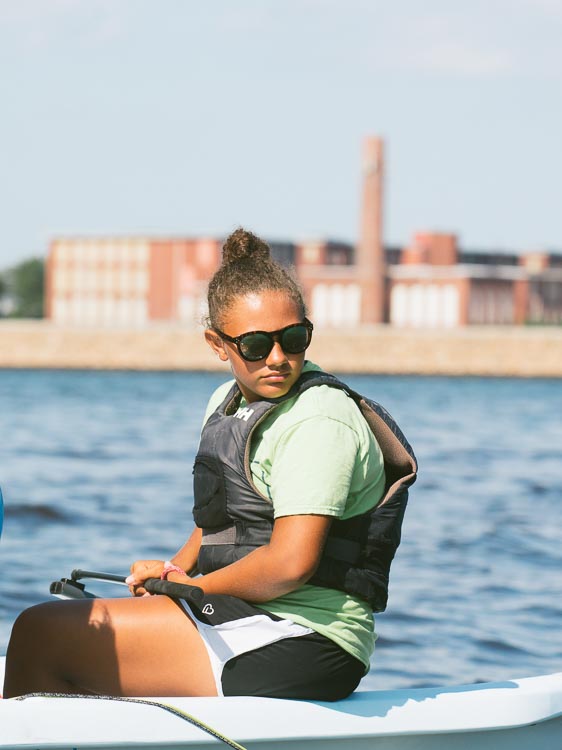 Shay
Junior Instructor
Shay is a freshman and is perusing Dental Assisting. She loves to sail, play soccer and field hockey, and enjoys spending time with her family.

My favorite game: Chess

My favorite book: The Giver

My favorite place to eat: No problemo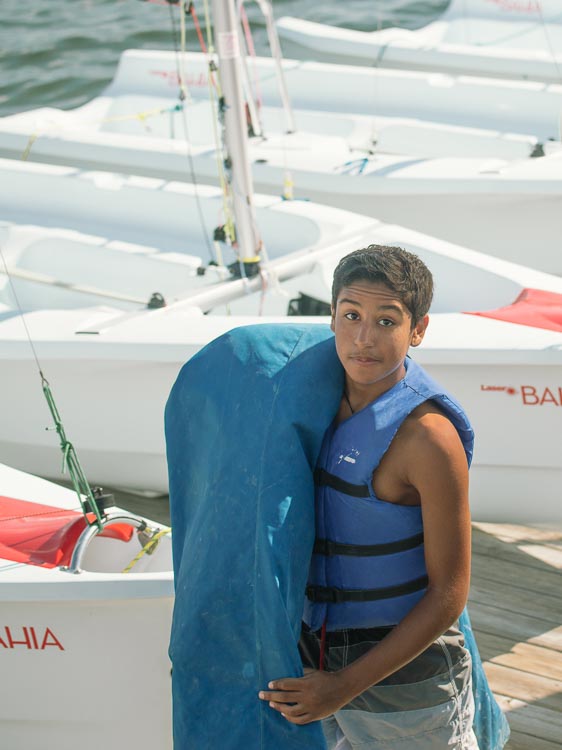 Chandler
Junior Instructor
Chandler Loves to sail. It's one of the best things ever. He has been a part of CBC since he was 6 years old. Chandler has a strong interest in Marine Biology and Marine Engineering. He has been a camp counselor at The Lloyd Center For The Environment and been part of their MARINE BIO program for 5 years. Through school, Chandler loves being able to work with the Woods Hole Oceanographic Institute.

The person I admire most: Muhammad Ali

The job I'd like to have when I grow up: A Marine Biologist or Marine Engineer

If I could go anywhere in the world, I'd go to: China