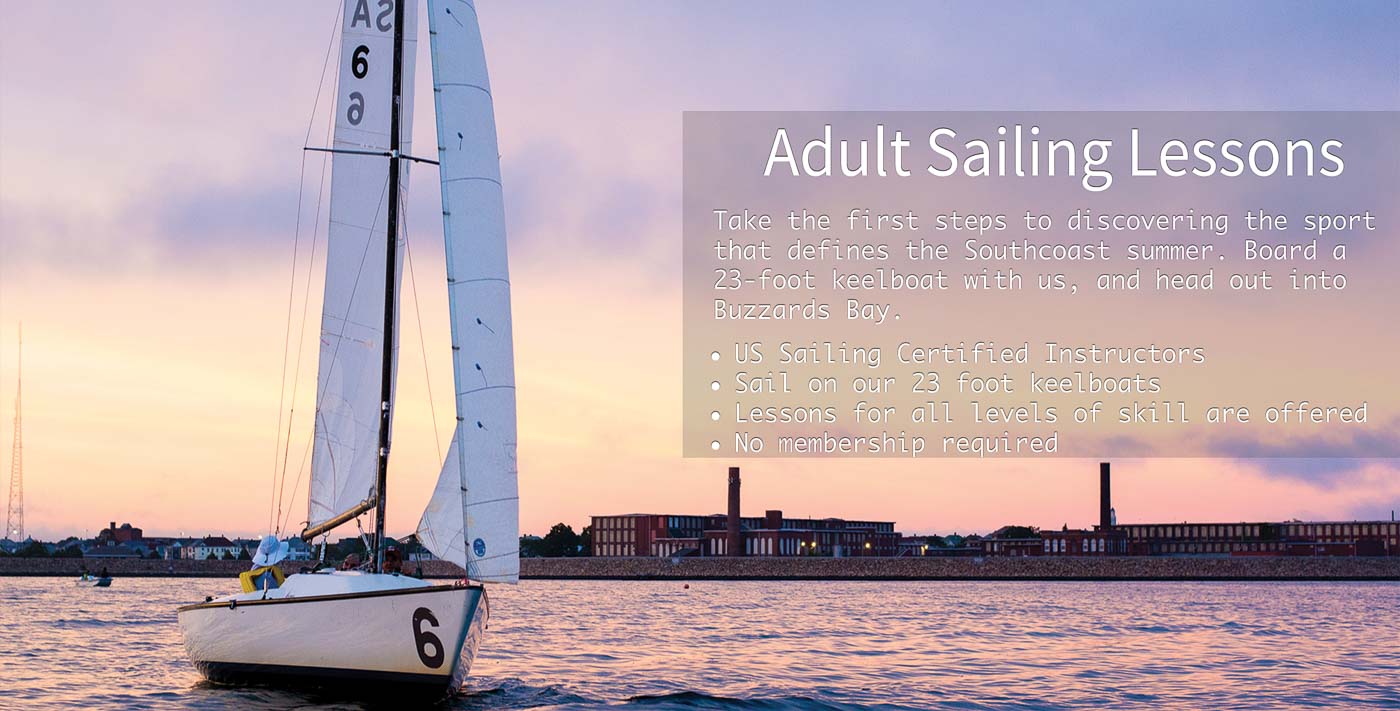 At CBC we offer sailing lessons to everyone. No kid is too young and no adult is too old. Lessons are especially fun for families or small groups. We're committed to providing some of the best and most affordable sailing opportunities on Buzzards Bay. CBC offers adult sailing lessons for beginners to advanced students. No matter what your style or skill level, you'll find that there's a spot for you in the Community Boating Center.
Beginner Evening Classes
Tuesdays and Thursdays 5:45 - 7:45 PM
Take the first steps to discovering the sport that defines the Southcoast summer. Board a 23‐foot keelboat and head out into Buzzards Bay. Emphasizing safety and fundamentals, a US Sailing certified CBC instructor takes you through a twelve-hour, three week course of essential nautical know‐how. Master the basics: equipment and safety, parts of the boat, sailing terminology, fundamentals of navigation and more. You will be hooked in no time!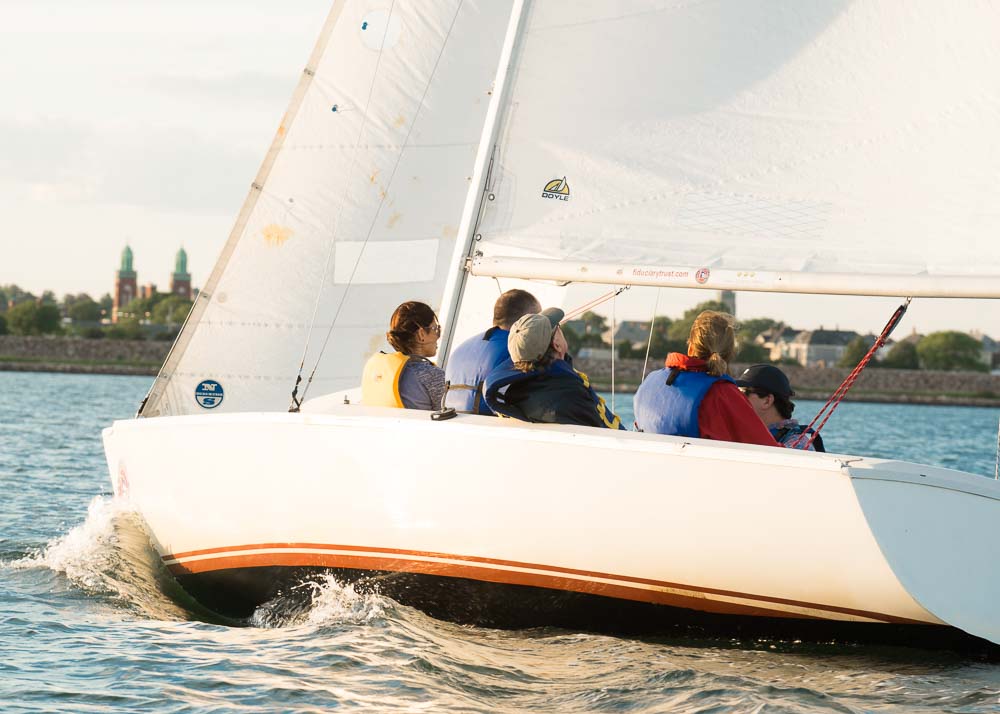 Intermediate Evening Classes
Tuesdays and Thursdays 5:45 - 7:45 PM
This twelve-hour, three week course is designed to further sailors' skills beyond what they learned in our beginner class and make sailors confident enough to take out their own boat. With a small student to instructor ratio, sailors will have lots of tiller time to master upwind sailing, docking, mooring, man overboard, as well as learn more about navigation. The course is held in both Bahia's and Sonars.
Private Lessons
Available weekday evenings and on weekends throughout the Spring, Summer and Fall.
Call to make a reservation

(508) 992 6219
Lessons are available in our Sonars, 420s, Pico's, and Bahia's.