At CBC we offer sailing lessons to everyone. No child is too young and no adult is too old. Lessons are especially fun for families or small groups. We're committed to providing some of the best and most affordable sailing opportunities on Buzzards Bay. No matter what your style or skill level, you'll find that there's a spot for you in the Community Boating Center.
Our Classes!
Classes are held RAIN or SHINE, WIND or NO WIND! Students should come to class prepared to get wet! Our first priority is safety. We will limit on-the-water activity if we deem the conditions unsafe.
Class maximums have been designed for teaching effectiveness and safety.
What Should Students Bring?
REQUIRED
• Bathing suit
• Closed toed water shoes (No Flip Flops!)
• Sunscreen
• Towel, dry pair of shoes, & change of clothes
RECOMMENDED
• Sunglasses
• Hat
• Reusable water bottle
Financial Aid
Q. Do you offer Financial Aid?
Financial aid is offered in scholarship amounts of 33%, 50% or 100% per child. Each Scholarship covers 2 sessions. For example, a child who qualifies for a 100% scholarship can join 2 sessions at no cost. 80% of our students receive financial aid.
Q. How do I get Financial Aid?
To get financial aid we will need a copy of your latest W-2 or 1040 Federal Income Tax form. These forms can be downloaded from your online account on Active Networks. You can then mail, hand deliver or fax to (508)999-3320.
Adventure Sailing - Fort Taber: Ages 9-17
Monday - Friday 8:30AM - 2:30PM
$300 for July 3rd & 31st sessions
Register Here
Adventure Sailing is for students who are looking for a fun and exciting way to explore their local environment while receiving individual attention and guidance from their instructors. Students will take part in destination sails and field trips. Class is held in Bahias with an instructor in each boat.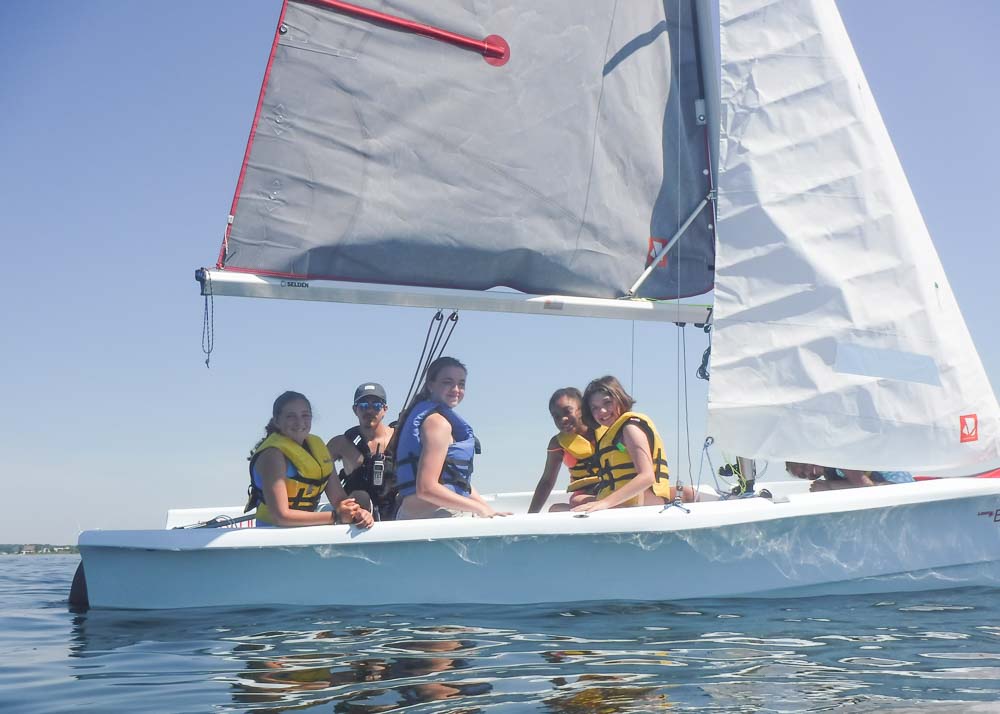 Summer Youth Sailing - Clark's Cove: Ages 7-17
Monday - Friday 8:30AM - 2:30PM
$300 for July 3rd and July 31st
Register Here
This program is for students who are both new to sailing and those who have a few summers of sailing experience. Students will be placed into groups based on age and skill level. The goals of this class are to have fun on the water and to learn and/or build upon the basics of sailing. Students in this class will have the opportunity to sail with an instructor and small group or to sail in their own boat with an instructor driven safety boat alongside. This class is held in Bahias, Laser Picos and Sonars.
Sea Squirts - Clark's Cove: Ages 5-6
Monday - Friday 8:30AM - 11:30AM
$150 July 3rd and 31st Session
Register Here
This program focuses on creating a comfortable environment with the main goals being water safety and having fun! We mix sailing, games and swimming to help our Sea Squirts build confidence in and around the water.
Sea Lab at CBC - Clark's Cove: Ages 8-14
Monday - Friday 11:30AM - 2:30PM
$150.00 July 31st Session
Register Here
This program is for Sea Lab students who are looking to have fun and learn the basics of sailing in a safe and exciting environment.  (Sea Lab Students Only)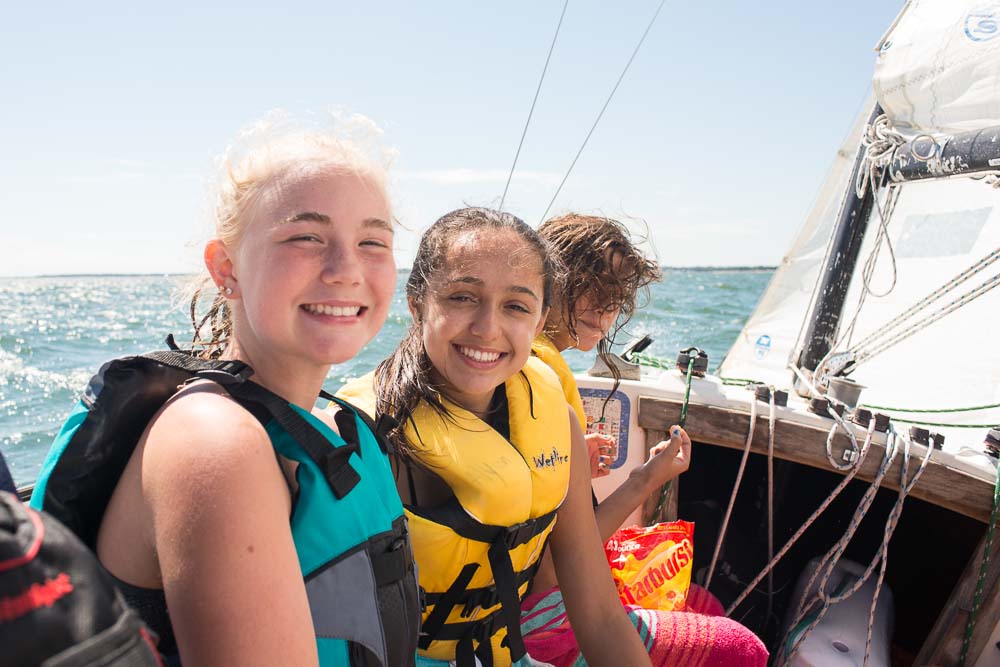 Science & Sailing - Clark's Cove: Ages 12-17
Monday - Friday 8:30AM - 2:30PM
Register Here
The Science & Sailing program sponsored by the New Bedford Education Foundation will immerse students in both STEAM projects and on the water activities. Activities may include: properties of water, ROVs, buoyancy, land sailors and weather forecasting. Students will then take the skills they have learned in the classroom and apply them in a practical setting on the water.
420 Program - Clark's Cove: Ages 12-17
Monday, Wednesday, Friday 3:00PM - 5:00PM
Register Here
This program is for students who are looking to gain more advanced sailing skills and the basics of racing while remaining in a fun and relaxed environment.