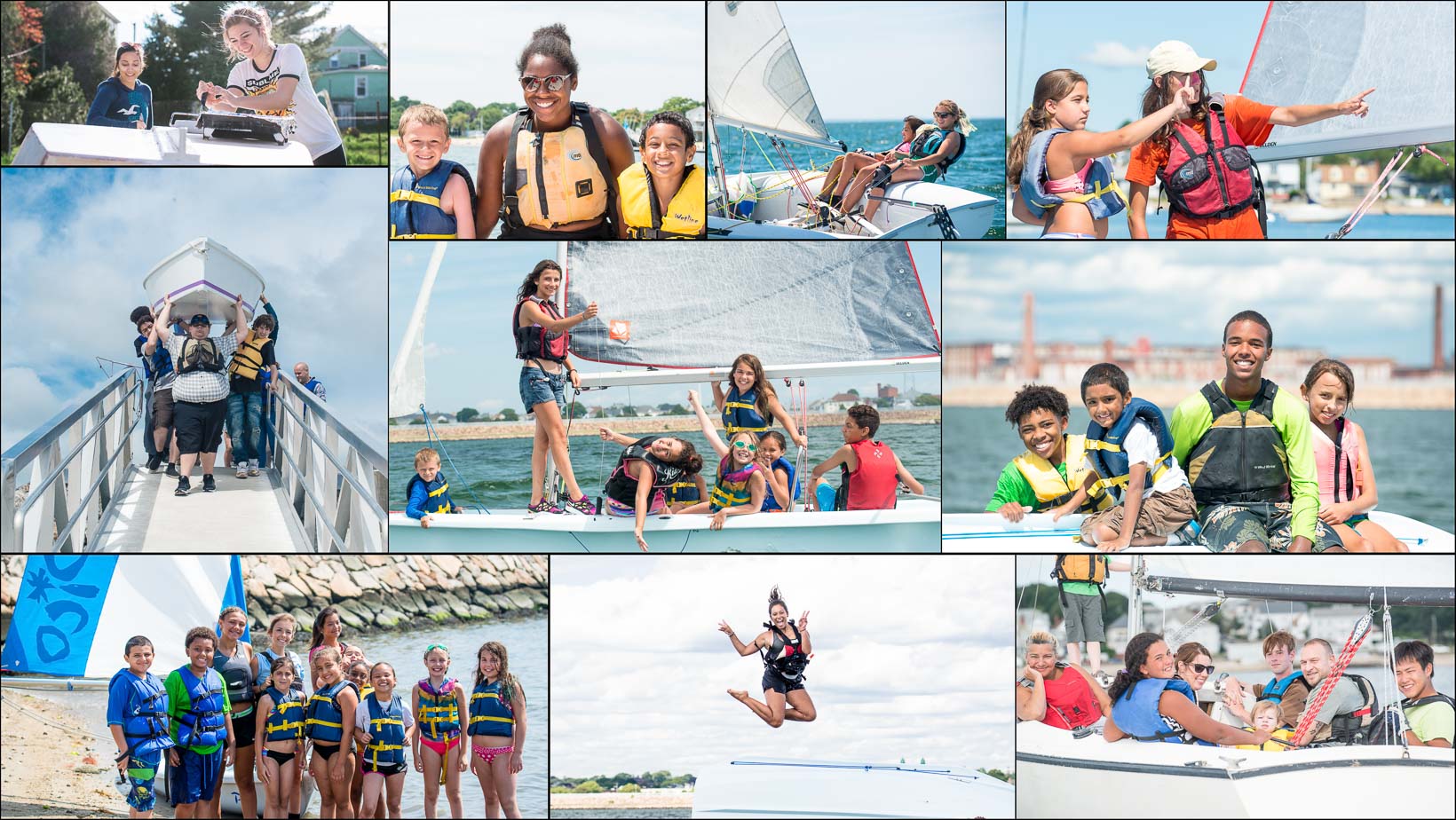 We welcome the opportunity to introduce you to our award-winning programs.
Our programs are designed to be a step by step process in character development, by using boating as a tool to help instill important life lessons in our students. Taught by US SAILING Certified Instructors, CBC introduces students to a safe, fun and nurturing learning environment where they can experience the value of team work in a healthy and challenging activity.
Our programs show kids how good, fun and productive life can be when everyone is caring, cooperative, rational, respectful and empathetic. Our instructors have a profound influence on these kids, and this is our goal. In many cases, we are the only positive role model our students have ever had outside of their families. CBC provides a very positive view of the world, which gives kids a new perspective of what is possible, and how to achieve it.
CBC introduces students to an environment that they have never experienced. Many of our kids have not been to the beach before coming to CBC, despite having lived, sometimes, within walking distance. This is an amazing opportunity to fill a kid with wonder and a sense of adventure.
Our students are from such varied backgrounds that virtually every kid can gain a wider perspective just by interacting with the other students. Creating such appreciation and friendships is another part of our mission.
Community Boating Center Inc,
Community Boating Center of New Bedford (CBC) is a non-profit 501(c)3 organization which teaches positive life values to youth through boating.